Sales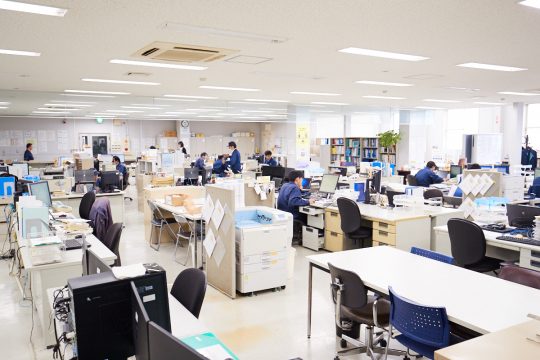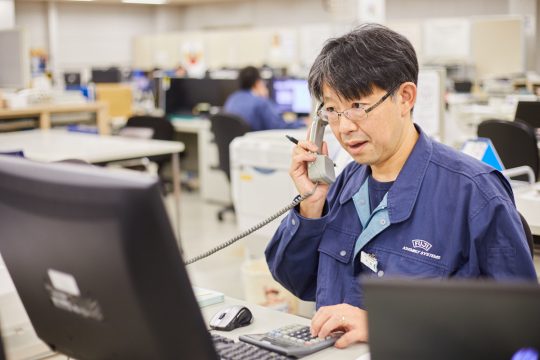 Main job content
We deal with automobile manufacturers, not only in Japan but also around the world to offer our manufacturing capabilities and expertise.
While discussing with the manufacturer's production engineer, we will ask customer what is the schedule to make the new production facility, functions and any other request that customer wants.
Based on that information, we will create presentation materials, quotations, layout proposals and so on.

If customer agrees with the contents, price, etc., it is a contract!
Even after the contract is made, we will be the contact for customer to respond to their requests during all stages of the project, such as manufacturing, shipping, local adjustment, delivery.

> Study of process and layout plan based on requests
> Making data for proposal
> Quotation, budget planning
> Detailed meetings (equipment configuration, specifications, price, delivery date)
> Explain progress status to customers
> After-sale Follow-up, etc.
Mechanical designer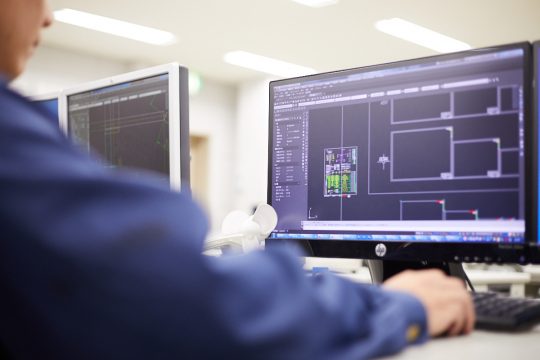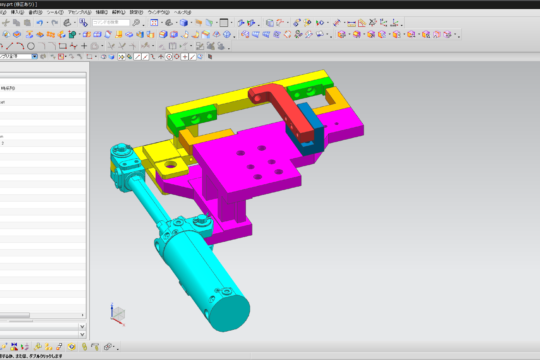 Main job content
Under the direction of the Project Leader, we will discuss with customers (automobile manufacturer's production engineers, etc.) and conceptualize machines / devices that meet the requested specifications.
After the concept has been decided, we will design it using 2D and 3D / CAD.

> Create layout drawing
> Assembly drawing with 3D CAD
> Exploded view and circuit diagram drawing with 2D CAD
Electrical design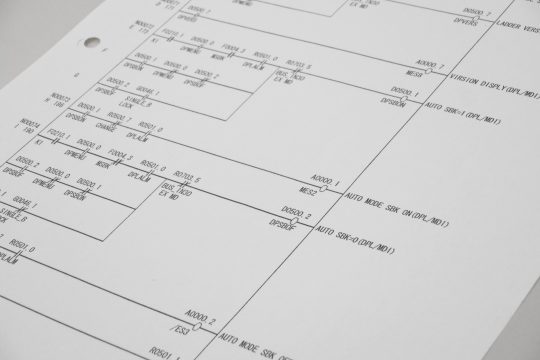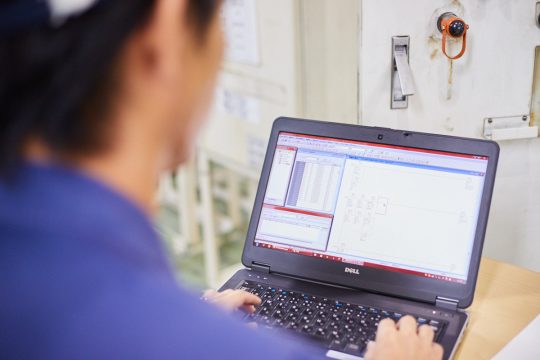 Main job content
We design electrical circuits and electrical control which are "heart" and "brain" of welding line.
Weld to the exact place has to be something natural.
In addition, we need to design considering the flow to be completed within the desired time, and also the safety of workers.

> Soft design
> Hardware design
> Wiring work
> Commissioning and adjustment of equipment
> On-site works
Mechanic and Assembly team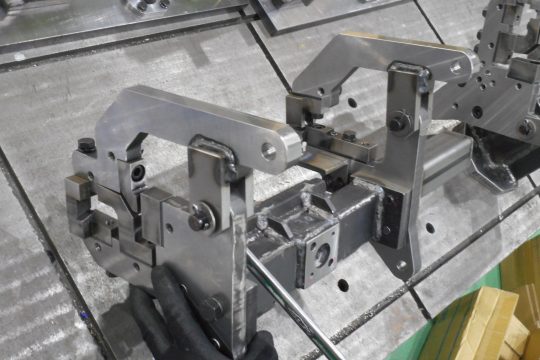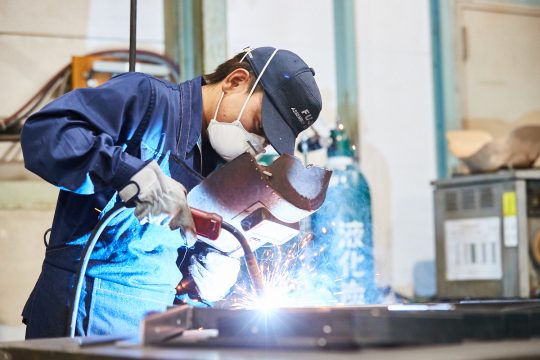 Main job content
We do machining, assembly and inspection based on the drawings drawn by the designer, and complete the production system to its final shape.
After completion, we will disassemble the parts once for transportation, and then we will assemble again at the customer site and make final adjustments.

> Plate working
> Machining
> Equipment assembly
> Plumbing work
> Inspection
> Try-out, adjust
> On-site installation, construction
Robot simulation / teaching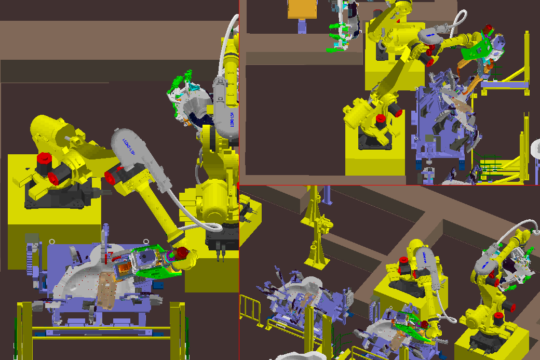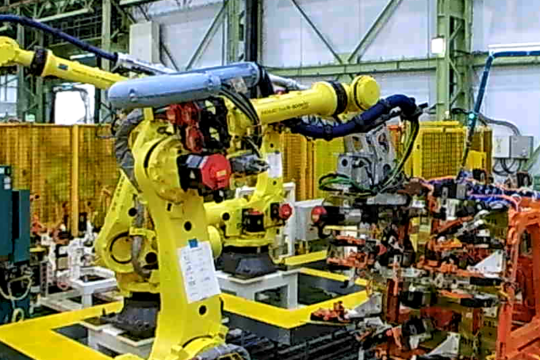 Main job content
Robot simulation
We simulate the operation of the welding robot and the transfer robot on the computer and verify that there are no design problems (interference and durability).

Robot teaching
Program the necessary motion for the robot to complete required tasks and confirm the actual movement.

> Spot welding study
> Robot simulation
> Offline teaching
> Teaching of actual machine (robot)
> Try-out, adjust
> On-site works